Christian Tech Center Ministries Featured on LYNX's 2023-2024 Public Service Bus
FOR IMMEDIATE RELEASE
ORLANDO, Florida (August 7, 2023) – Christian Tech Center Ministries, a non-profit organization which serves people in need with free tech services and computer equipment, has been honored by the Central Florida Regional Transportation Authority (LYNX) with a position on their 2023-2024 Public Service Bus. Christian Tech Center's logo is one of eight being featured on this special bus wrap, aimed at recognizing and spreading awareness of local charities making notable impacts for residents of the Greater Orlando Metropolitan Area.
The bus was unveiled at a special ceremony at LYNX Central Station on the morning of August 7, led by LYNX CEO Tiffany Homler Hawkins, Orange County Mayor Jerry Demings, and Seminole County Commissioner Andria Herr. This year's charity wrap theme is "Heart+Help=Hope, Inspire Positive Change."
The other charities honored alongside Christian Tech Center Ministries were: A Hero For Kids, Central Florida Diaper Bank, Eight Waves, The Mental Health Association of Central Florida, The Picnic Project, Restore Outreach, and Write To Be Scene.
"Our team understands advertising can provide a real and positive impact, while raising exposure and reaching those who need services like the ones offered by the Christian Tech Center," said Tiffany Homler Hawkins, CEO of LYNX. "Hopefully this awareness brings in interest where the community can contribute to this cause, and we thank them for their tireless efforts."
This is also the second year that LYNX will be providing Christian Tech Center Ministries with disposition of their surplus equipment for the community redeployment program. All donated computers are professionally wiped and reconditioned to modern operating standards before being given freely to households of need and smaller nonprofit organizations across Central Florida.
"We are grateful to LYNX for recognizing Christian Tech Center Ministries in this very high profile way," said Andre Klass, founder and executive director of Christian Tech Center Ministries. "This display will allow us to reach more people in need and inspire new relationships to strengthen the capability of our organization. Our continuing partnership has been making an invaluable impact for many local families."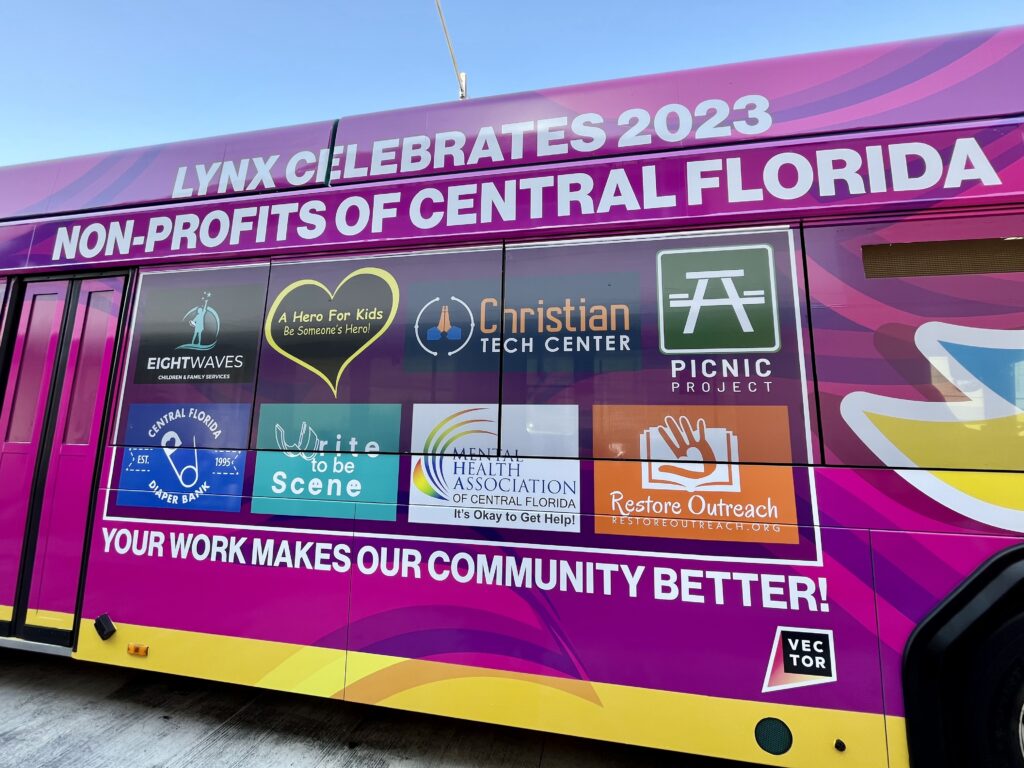 Media Contact:
Andre Klass, Executive Director
Andre@christiantechcenter.com
407-545-8090