Christian Tech Center Ministries is pleased to partner with these fellow nonprofit organizations to better facilitate the availability of technological resources for those in need through interagency client referrals. If you wish to partner with our mission, click here!
---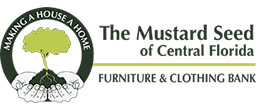 The Mustard Seed of Central Florida
12 Mustard Seed Lane
Orlando, FL 32810
407-875-2040
The Mustard Seed of Central Florida was established in 1984 at a time when homelessness was just beginning to emerge as a community-wide epidemic. It grew from the personal commitment of the founder, Carol Kane, who saw all homeless individuals, regardless of race, creed, or social status, simply as God's children in need of assistance. This non-profit, charitable organization is the result of Carol's faith. It started out of her garage and became an official 501c3 organization in 1988. The Mustard Seed is the only furniture and clothing bank in Central Florida. The Mustard Seed collects donations of furniture, appliances, household items, linens, dishes, toys, home decor and anything that makes a house a comfortable home. The Mustard Seed will furnish an entire home for economically qualifying families and individuals. The Mustard Seed is a critical resource in establishing a stable home environment. It serves individuals transitioning out of homelessness and drug rehab recovery and also those suffering from domestic abuse, medical hardships, natural disasters and economic challenges.
Click here to visit their website.
---
Rescue Outreach Mission
1701 Historic Goldsboro Boulevard
Sanford, FL 32771
407-321-8224
In 1986, Mother Blanche Bell Weaver, Pastor of the Rescue Church of God, saw desperate people in her community living without basic essentials. With the support of her church and members, she determined to help those in need. She founded the Rescue Outreach Mission to provide safety, support and a healing environment for her community. Her desire, and their continued mission today, is to help the homeless and marginalized receive the assistance they need to move out of crisis and return to self-sufficiency. The Rescue Outreach Mission provides emergency resources such as food and shelter through two onsite shelters and a "Housing for Families" program. Rescue Outreach Mission also assists with clothing and counseling through access to comprehensive case management and referral services that help individuals find needed resources beyond those offered at the mission.
Click here to visit their website.
---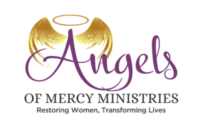 Angels of Mercy Ministries
2565 Park Drive
Sanford, FL 32773
321-696-9850
Launched by Aura Lynn in 2019, Angels of Mercy Ministries empowers displaced women with necessities to prepare them for self-sufficiency. They offer tools to create lasting changes that will reset and restore women to become who God created them to be, thus reducing homelessness and decreasing the recidivism rate. Angels of Mercy Ministries also has a transition home for women reentering society from prison, where they are provided with bible study, morning devotion, life skills, mental health counseling, and 12-step program meetings. The facility is complete with all the resources they need to succeed, including food, clothes, shelter, and love. With a holistic approach in mind, women are able to re-enter the workforce, complete on-the job training, or enroll in higher education opportunities. Angels of Mercy prepares them to be restored completely in family, community, and career, so they can become productive members of society and break the cycle for this generation and the future.
Click here to visit their website.
---
E.S.T.H.E.R. Single Mothers Outreach
735 W. State Road 434
Suite A
Longwood, FL 32750
407-331-6436
Originally started by four women working to address the needs of single mothers in their church, E.S.T.H.E.R. Single Mothers Outreach officially came into being on New Years Day 2007 with the opening of their warehouse facility in Longwood. E.S.T.H.E.R. assists single mothers with immediate critical care needs through their clothing closet, food pantry, small household items, benevolence, as well as connecting them to community resources. E.S.T.H.E.R. also offers workshops for financial strategies, relationship building, and raising children God's way. The goal of E.S.T.H.E.R. is encouraging mothers to move forward, dream big, and grow into who God has called them to be: super victorious.
Click here to visit their website.
---
Red Suitcase Ministry
512 Starstone Drive
Lake Mary, FL 32746
407-920-2612
Red Suitcase Ministry was launched by Carl Tipton, a local law-enforcement officer and youth sports coach, as a non-profit serving Seminole County and surrounding areas. RSM is a faith-based outreach ministry that attempts to meet the burdens of those who reach out to them, as well as connecting those with a heart to bless those who genuinely need assistance. RSM was created in 2021 as a result of the amazing outpouring of support toward a former homeless veteran named Richard, in which $20,000 was raised to purchase him an RV. Their mission verse comes from Galatians 6:2 – Bear one another's burdens thus fulfilling the law of Christ!
Click here to visit their website.
---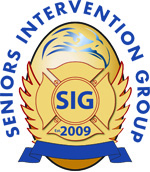 Seniors Intervention Group
1607 Cherrywood Lane
Longwood, FL 32750
407-790-1948
Founded by Zach Hudson in 2009, Seniors Intervention Group (SIG) is dedicated to addressing social determinants of health by sustaining and improving the quality of life for our growing senior population in Central Florida. The goal of SIG is to help impoverished seniors aged 65 years and older who aren't able to help themselves. From lending a hand with yard work to driving someone to their doctors appointment, or providing food or other critical care needs, SIG is a group of helpful volunteers who are making a difference in the lives of seniors in Central Florida.
Click here to visit their website.
---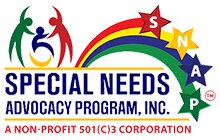 Special Needs Advocacy Program
110 W. 1st Street, Suite 242
Sanford, FL 32771
407-815-5050
The philosophy of the Special Needs Advocacy Program is that our children's abilities are what sets them apart from their typical peers, and that having a disability does not mean that they cannot be viable members of society. With proper training and public understanding, they can participate in a multitude of positions in the workforce, social events and in public speaking. In living their lives, they educate others on a daily basis.
SNAP provides opportunities to the special needs community, filling the gap that government programs often leave out or overlook. Services include community resource education, advocacy & IEP assistance, and support groups for parents, guardians, and families.
Click here to visit their website.
---
Pathways To Care
430 Plumosa Avenue
Casselberry, FL 32707
407-815-5050
Pathways to Care opened in 2003 as a non-profit assisted living facility that serves the medically-needy homeless by providing essential services with loving care. PTC serves as a post-hospital resource, affording clients the ability to receive the long-term medical care they need to recuperate from a debilitating illness or injury.
In 2015, PTC expanded with a bridge-housing program called Pathways Step2, supporting residents while they learn how to live with and manage medical issues as independently as possible. Many are learning to manage chronic ailments, deal with life altering conditions, or adapt to performing daily tasks with medical equipment or post-amputation. Case managers also assist residents to secure permanent housing, receive benefits, attain continuing care, budget their expenses, seek employment, and with other essential life skills.
Click here to visit their website.
---
The Pregnancy Center
1002 S. French Avenue
Sanford, FL 32771
407-323-3384
In 1998, Andrea Krazeise started The Pregnancy Center to give women a safe and confidential place to discuss their pregnancy options and be treated with respect and compassion. Andrea considers herself a passionate advocate for young women, particularly those facing an unplanned pregnancy. The Pregnancy Center offers free pregnancy tests, ultrasounds, professional counseling, medical services, and community-based referrals for expecting mothers.
Click here to visit their website.
---
Harvest Time International
225 Harvest Time Drive
Sanford, FL 32771
407-328-9900
Founded by Pastor John Murphy in 1992, Harvest Time International is a nonprofit humanitarian organization with a mission to bring help and hope to those who need it most, at home and around the globe. ​For more than 30 years, they have distributed much needed supplies in times of disaster and supported our communities by providing food, clothing, and household essentials to children and families needing a hand up.
Click here to visit their website.
---
Latisha's House Foundation
Confidential Location
Serving Orlando & Central Florida
407-602-8756
Latisha's House provides a long-term, transitional housing program for female survivors of sex trafficking, with individualized support to empower them to build a bridge from their traumatic past to a positive future. Originally launching in the state of Virginia in 2013, Latisha's House expanded their operation with a facility in Central Florida in 2018. Services include professional counseling, educational resources & life skills training, emergency medical/dental care, victim advocacy, and case management.
Click here to visit their website.
---
Christian HELP
450 Seminola Blvd
Casselberry, FL 32707
407-834-4022
Christian HELP was founded in 1992 by Dick & Madge Wilson and Harry Kunisch, with the aim of to preventing homelessness by helping people find jobs while providing for them materially and spiritually. They are the only faith-based, free employment source in Central Florida, partnering with anyone who is willing and able to work. The acronym HELP represents their core philosophy of Hope, Encouragement, Love and Prayer. Christian HELP also has a 2,000 square foot food pantry and an annual Christmas toy distribution for families with unemployed and underemployed parents.
Click here to visit their website.
---
Habitat for Humanity Seminole-Apopka
251 Maitland Avenue
Altamonte Springs, FL 32701
407-696-5855
In a small town in Georgia, farm owners Millard and Linda Fuller responded to a critical need of adequate shelter for workers by organizing volunteers to build affordable homes. Since 1976, Habitat for Humanity has grown into a global movement of faith, building houses around the world for people in need of a decent and affordable place to live. The Seminole-Apopka chapter was founded in 1991, and has built or renovated over 200 homes to date.
Click here to visit their website.
---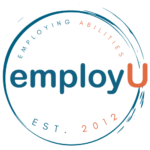 employU
853 State Road 436, Suite 2045
Casselberry, FL, 32707
407-598-0202
employU is a nonprofit disability employment service creating an inclusive workforce for people with disabilities through education, empowerment, and advocacy. When Keith Bourkney had an encounter with the concept of vocational rehabilitation while working for a friend's marketing company, he created employU as a one-stop shop for career development and employment solutions, providing the tools and resources necessary to establish opportunities for those facing unique challenges in gaining employment. Since 2012, employU has continuously increased its coverage area and services across Florida, making employU the largest full-service nonprofit employment service for people with disabilities in the entire state.
Click here to visit their website.
---
Recovery Connections of Central Florida
7912 Forest City Road, Suite 101
Orlando, FL 32810
407-732-6837
Recovery Connections of Central Florida is a Recovery Community Organization (RCO), an independent 501c3 nonprofit organization led and governed by local recovery community representatives. Through empathetic compassion and the core values of hope, respect, advocacy and inclusion, Recovery Connections connects individuals and families to resources that offer multiple pathways to long-term, sustainable recovery. In 2022, Recovery Connections launched their Orlando-based community center, recovery support services, 24/7 hotline, and support group meetings to assist the lost and broken to overcome their addictions and rebuild their lives in sobriety.
Click here to visit their website.
---
The Christian Sharing Center
600 N. US Highway 17-92
Longwood, FL 32750
407-260-9155
In 1986, The Christian Sharing Center was formed when leaders from 17 churches around Central Florida saw a need in our community, recognizing that great change is only possible when good works are done by individuals who work together to serve others. Today, The Sharing Center has become the most comprehensive social services hub in Seminole County, Florida for those impacted by hardships, hunger, and homelessness with a philosophy of serving others with dignity and compassion. The Sharing Center's wide range of programs includes a food pantry, thrift store, The Oasis respite center for the homeless, FamiliesInCrisis program for household essentials/rent/utility assistance, and their workforce development cohort ProjectRISE.