These are some of the upcoming events being hosted by Christian Tech Center Ministries, including socials, education sessions, community benefits, presentations, fundraisers, milestone celebrations and more!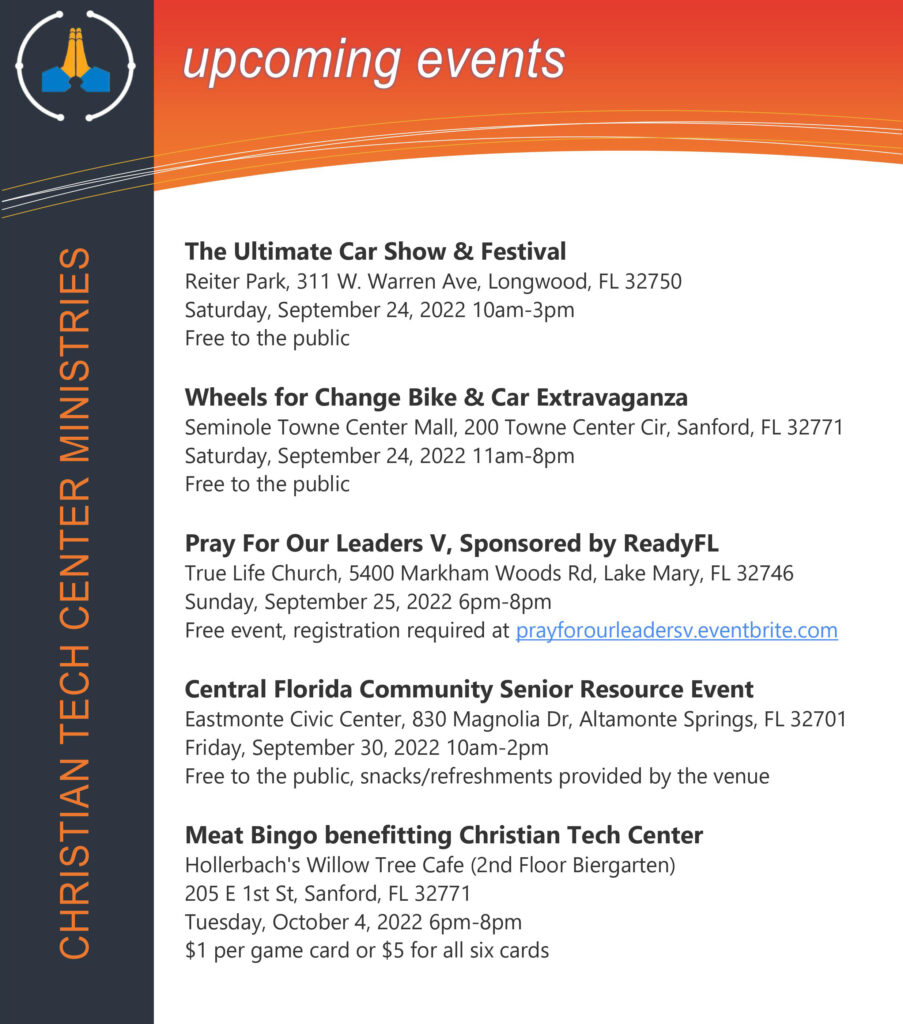 Due to the effects of Hurricane Ian, the Senior Resource Event scheduled for Friday, September 30 has been postponed. A new date will be provided as soon as it is available.
We have confirmation that Meat Bingo at Hollerbach's will still take place as planned Tuesday, October 4.