Executive Director
Andre Klass
Tech Missionary
Click here to read more about Andre!
These volunteers have devoted their time and professional expertise to help guide and support the success of this ministry.
Board members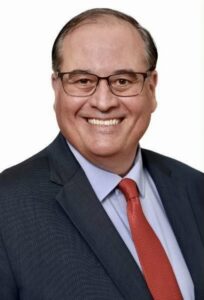 Tony Boni
Regional Owner, TradeBank of Orlando
I am a lifelong resident of the state of Florida, and am proud to have called the city of Longwood my home for over two decades. After attending the University of Florida, I went to work for Saxon/Xerox, rising up the ranks from sales representative to the executive team over the span of a 30-year career. In 2020 I purchased a local TradeBank franchise to gear my primary focus on community networking and helping small businesses grow. In addition to serving as Longwood's Mayor, I am actively involved with many community service organizations including Christian Help, Longwood Historic Society, Rotary Club of Orlando, and the Seminole County Chamber of Commerce. I have been married to my wife Amy since 1998 and I have three loving daughters. Our family regularly attends Northland Church.
My role is to serve and guide people with a foundation rooted in biblical principles. I want to leave people with more optimism, more human connectedness, stronger faith, higher calling, and self-worth. I consider myself to be like a malleable piece of clay that is constantly being stretched and shaped by the amazing people standing in the path I walk, and remain in a growth mindset knowing that God has much for me to do. I aim to continue to challenge myself to be a better human being, centered in love, compassion, and empathy with the work ethics and drive to be all that I can be. I am excited to serve on the board of Christian Tech Center Ministries to build upon this innovative faith-based approach to a unique modern problem affecting our nation and world.
Antonio Reyes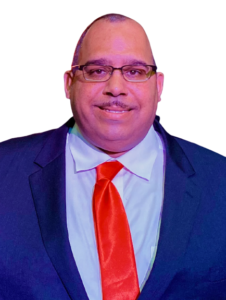 Lead IT Facilitator, Encounter Church Orlando
I am originally from Hartford, Connecticut, but I have been a Floridian for 25 years now. I am a graduate from Morgan G. Bulkeley High School of Hartford, CT. and I gave my life to Jesus in April 2002. I was a member of the Pine Castle United Methodist Church Choir from 2002 to 2008, and I moved with my Senior Pastor Blake Lorenz to start Encounter Global Outreach, and I have actively served in the IT and media department at the church ever since. In 2010 I ran for the Connecticut State House, and have remained involved politically in the Central Florida region. In 2014 I launched the Pray for our Leaders event series which comprises of hosting special services to pray for candidates and elected officials, regardless of background or political affiliation. It is the proudest achievement of my life, to pray for all these people and remind our officials that Jesus is with them, and this movement is expanding rapidly. God blessed me in 2017 to become married to my beautiful wife Mariana, who is from Mead, Colorado.
Steven Billings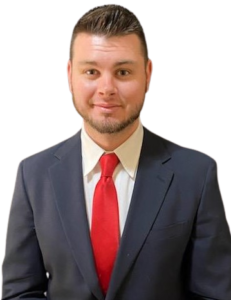 Business Owner, Non-Profit Starter

I am a recently reintegrated resident in the State of Florida, residing within the Central Florida region. I have spent the past six years actively serving within the United States Army and National Guard. As a sergeant I oversaw launching ministry, coordinating events/seminars, and business relations. As I wore multiple hats, I enjoyed serving the soldiers and citizens of this country. Now as a civilian I have been able to integrate my military experiences and skillset to launch successful non-profits and ministries in support of the continuation of the Gospel of Jesus Christ.  I have been married to my wife Mellissa since 2015 and I have four loving children, two boys and two girls. Our family attends Lake Mary Church.
My calling is to help and endorse those who are within the ministry. I have a die-hard passion in having a voice within the community and to share the love of Christ. The skillset that I have obtained over the past seven years has allowed me to build relationships throughout central Florida and up the east coast all the way to Virginia. Believing in those who truly want to make a difference in their communities or other countries are my motivators. I believe as believers we should be doing all that we can to be a light in darkness and that is exactly what I strive to do. Catering to the broken hearted and underprivileged is kin to my heart and passion for non-profits benefiting the communities.